Of course there are countless reasons why planning a trip to Cancun Mexico would be an excellent choice for your next holidays… This city seems to have everything!
An always warm and sunny weather, beautiful beaches perfect for resting, and Mexico's most renowned nightclubs are just some of the many things that await you in this fabulous place.
Unforgettable parties and beautiful sunsets are, for sure, its main attraction, but you can also have so many incredible adventures in this stunning city, like diving into the ocean, exploring the nearby islands and discovering many other natural wonders.
Cancun Travel Guide: Everything you need to know
The chances of living incredible experiences in this place seem endless, so you'll need all the help you can get for planning a trip to Cancun Mexico for your next vacation.
That's why, without further delay, we now share with you our complete Cancun travel guide with all the stuff you need to know to discover the principal sites of this wonderful destination at your own pace.
Travel to Cancun: how do I get to the city?
Located on the northeast of the Yucatan Peninsula, Cancun can be reached by air from most cities in the United States given that the city has its own international airport.
You can also arrive first to Mexico City and take a direct flight or even a bus service from there to Cancun. 
Just keep in mind, when checking your times, that Cancun airport is located about seven miles from the Cancun hotel zone where you'll probably be staying.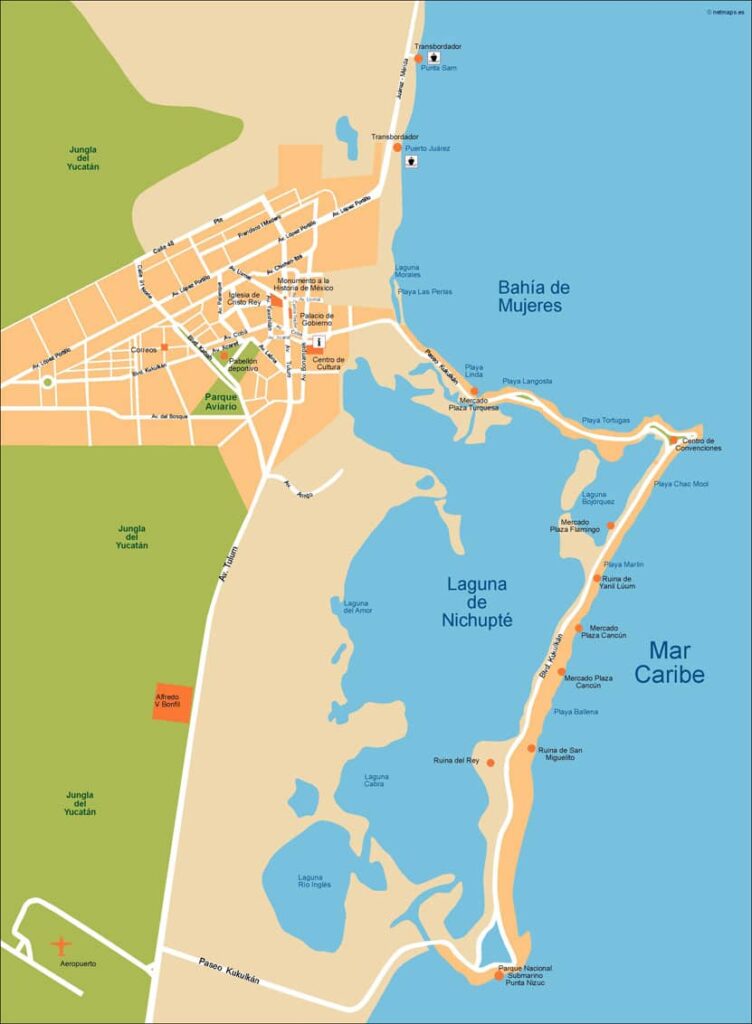 Cancun Travel Map: which are the main areas?
Cancun is today the most popular tourist destination in all of Mexico mainly because of its wide variety of accommodations which are planned to make the visitors live the best resort service.
So, when you are planning a trip to Cancun Mexico, you should know that there are different areas where you can spend the night, depending on the kind of experiences you're looking for.
Now we'll talk about the four most important areas of Cancun and everything you need to know before booking your room: the Hotel Zone, Downtown Cancun, Puerto Juarez and Playa Mujeres.
1. Cancun Hotel Zone
As one of the most prefered destinations of the Caribbean, Cancun has the most luxurious lodging areas of all Mexico.
Shaped like the number seven, the Cancun hotel zone is located on a 15-mile-long stripe of sand which is connected by three points to the mainland and enclosing within it an immense body of water called the Nichupte Lagoon
Many of the best accommodations in Cancun are in this area, especially in the Kukulkan Boulevard tourist zone. Here you'll also find the most marvelous beaches as well as residential areas, like the exclusive area of Puerto Cancun.
If you are looking for a vacation in style, taking pictures in the most luxurious resorts, as if you were an influencer, this area is your best option to stay.
2. Downtown Cancun
On the contrary, if you are planning a trip to Cancun Mexico in a more humble way and closer to the urbans, staying in the downtown area is the ideal choice for you.
Unlike the hotel zone, where the trend is towards all-inclusive hotels, in downtown Cancun you will find a wide variety of hotels that offer more traditional urban alternatives.
Here you'll also feel the heartbeat of Cancun. Many of the bars located on the main avenues of downtown Cancun offer live music shows that go on until dawn.
Since the center is only three miles from the hotel zone, you can still relax on the most beautiful beaches and discover new places for adventure.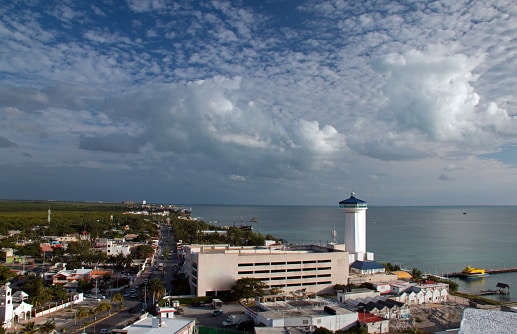 3. Puerto Juarez
Located north of Cancun, here in Puerto Juarez you'll find some great lodgings and beautiful beaches. What is more, its privileged location allows you to get an unbeatable view of the Caribbean Sea.
Being a less crowded area than Cancun's hotel zone, the atmosphere of Puerto Juarez is quieter. Therefore, it is an excellent alternative for those who wish to enjoy the sun, sea and sand in a relaxed environment.
Besides, from Puerto Juarez many ferries depart to Isla Mujeres. The boats leave every half an hour, between six-thirty in the morning and eight-thirty at night.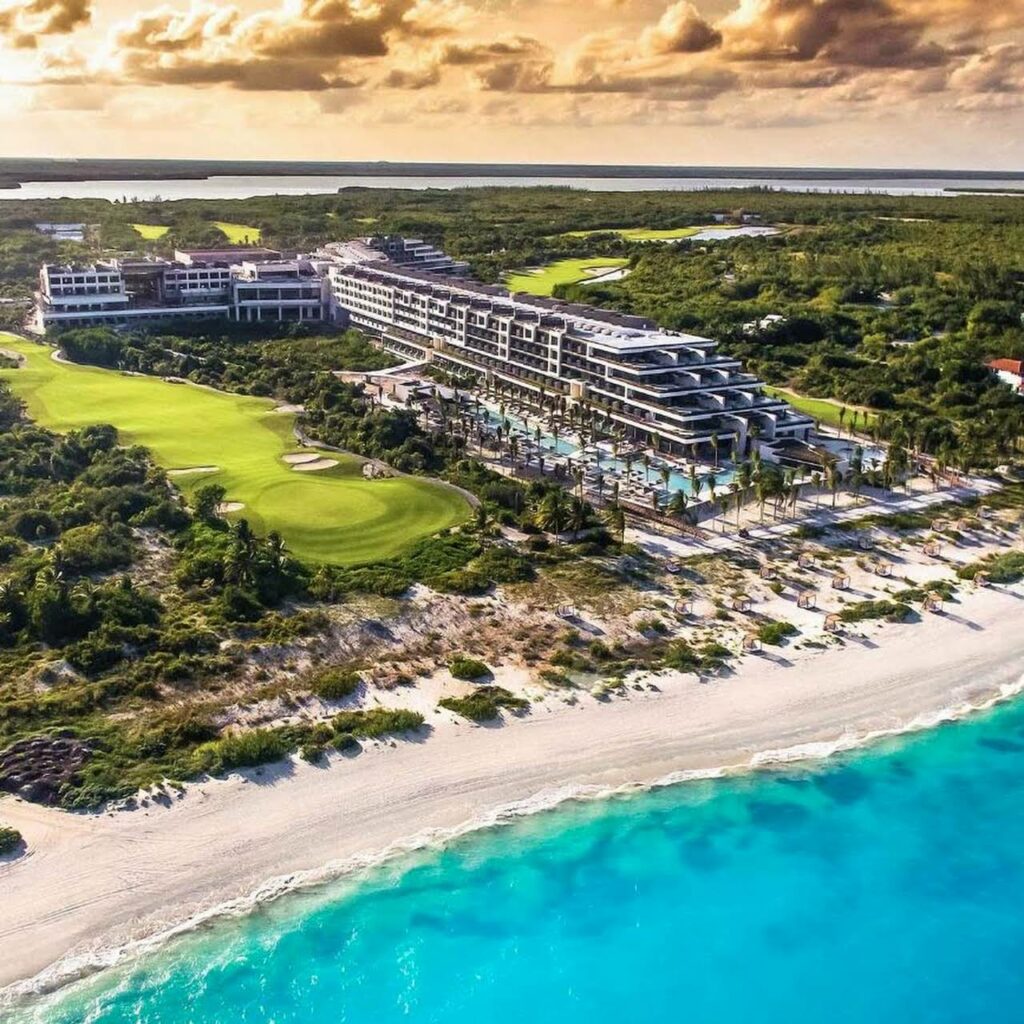 4. Playa Mujeres
Another choice to stay when planning a trip to Cancun Mexico is Playa Mujeres, a place which preserves all of its original wild aspect.
Isla Mujeres, which faces the coast, looks even more beautiful at night, offering a front row show for those who contemplate this natural wonder from the beach of the same name.
Also, each hotel in Playa Mujeres has viewpoints that make it possible to watch nature without any problems.
Best of all, you don't have to leave Cancun to enjoy the charms of Playa Mujeres. A twenty-minute drive from downtown, heading north, is enough to get there.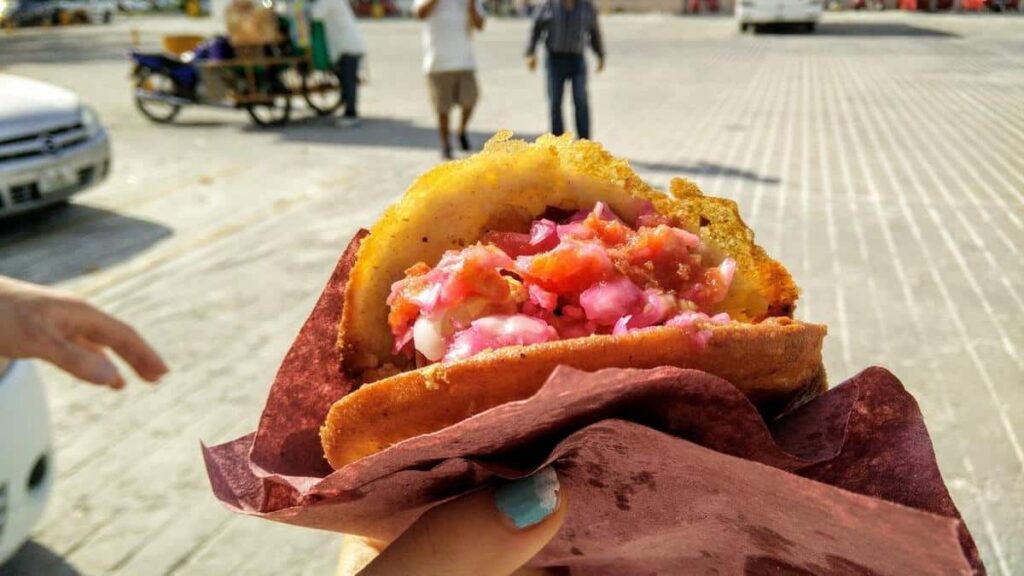 Where do the locals eat?
If there is one thing Cancun has in abundance, it is gastronomic offerings. Being a world-class destination, many chefs have opened sophisticated restaurants, but there is another Cancun: that of the locals.
Have you ever wondered where the locals eat? To taste the authentic flavour of local food you should look for it in downtown Cancun.
For example, if you want some great tacos, we recommend you walk along the main avenues of the city that interconnect with the Plaza de Las Americas.
Also you can visit Plaza La Isla, where you'll find several local food stands just in a harbor overlooking the Nichupte Lagoon. An excellent place to try mainly Mexican food and enjoy the view.
Best things to do when you're planning a trip to Cancun
As we've already said, Cancun is pretty famous for its party vibes, but this beautiful city has much more than that.
Here are some amazing adventures you can join and also several natural wonders you can explore if you're planning a trip to Cancun Mexico.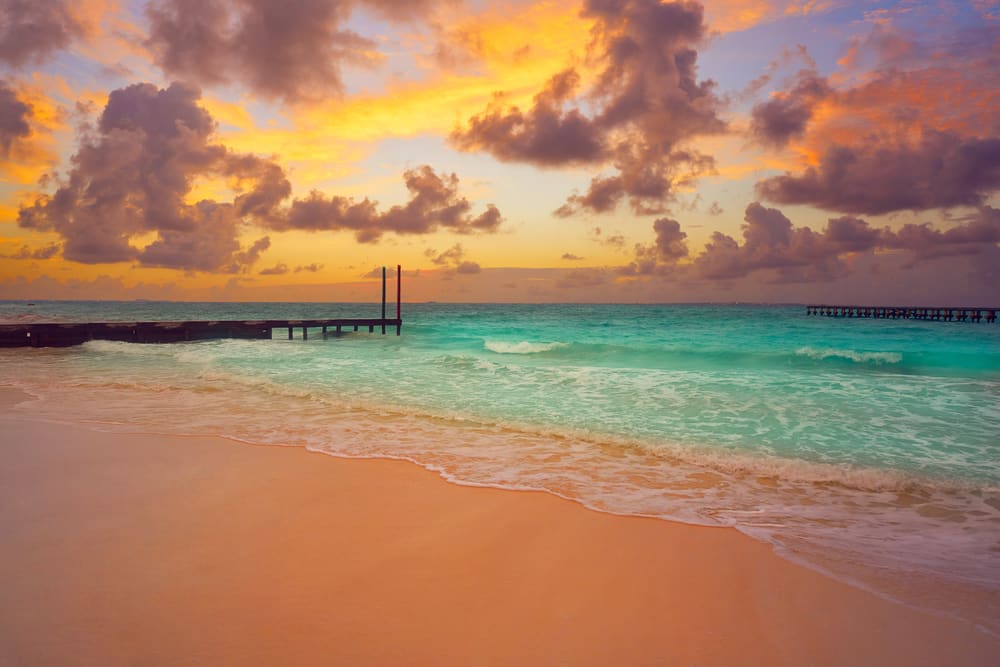 1. Enjoy the marvelous beaches
One thing you can't miss in Cancun is the beauty of its beaches.
Here you can spend entire afternoons with a glass of drink in your hand and appreciate the powdery white sand and gorgeous blue water.
If you are a more active person, you can enjoy many different water sports, like swimming, water skiing, windsurfing, parasailing, snorkeling, and scuba diving.
2. Explore the magic of Chichen Itza
Just an hour and a half from Cancun, you'll reach one of the most important legacies of the Mayan culture: the ruins of Chichen Itza.
Here you'll explore the famous Castle of Kukulkan, one of the Seven Wonders of the World, one of the most impressive archeological sites in Mexico.
It is definitely one of the most visited tourist attractions, so our best recommendation would be to book our Chichen Itza private tour from Cancun, so you can access this wonderful place and live the experience just for yourself.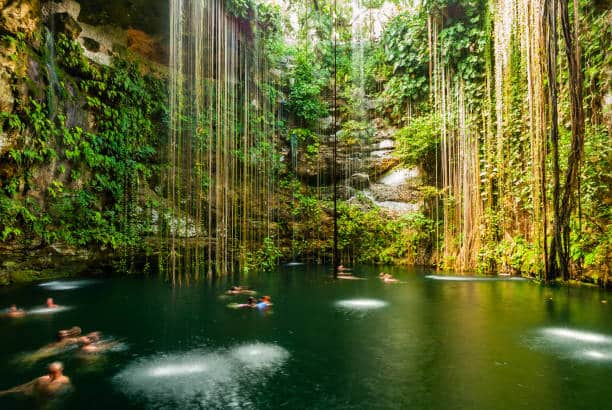 3. Dive into the secret Cenotes
Once considered sacred places by the Mayans, today cenotes have become a favorite place for tourists looking for a different experience in connection with nature.
These wonderful caves with access to fresh crystal-clear water are perfect for swimming, snorkeling and taking some great photos. And the best part is that there are hundreds of these settings all over the Yucatan Peninsula.
As we know you are looking for a unique experience, our local experts have visited more than 300 cenotes to find the most hidden ones where you can live a VIP exploring.
4. Have a wildlife encounter with Whale Sharks
Did you know that Cancun is the best place in the world to swim with one of the largest sea creatures?
Swimming with whale sharks is one of the most spectacular adventures you can experience in Cancun.
Following the safety instructions of our local experts, you can swim alongside these friendly creatures and have an unforgettable moment.
And you have nothing to worry about. These titans of the ocean may look scary, but they only feed on microorganisms, so swimming next to them is very safe.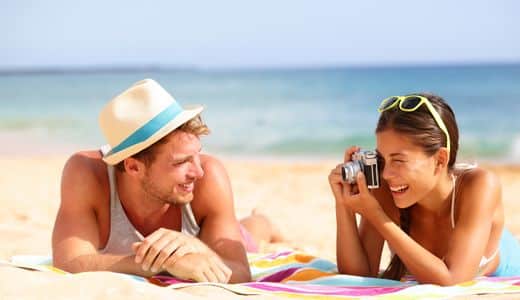 Travel to Cancun: things you must pack
In this wonderful city there is much to experience. In addition to the essentials you should bring with you on any trip, there are a few extra things you'll definitely want to have on hand.
Waterproof camera. Since you can practice many water sports in Cancun, you should not forget to bring with you a camera that will allow you to capture the best moments of your underwater adventures (unless you want to ruin your phone, and we know you don't want to).
Professional snorkeling equipment. Likewise, it is always good to bring your own snorkeling equipment, so you can experience as many underwater adventures as possible. If you can't get good equipment anyway, our private tours are willing to help you by having the right gear for you.
Insect repellent. It is not exactly necessary inside the hotel, as they always spray the rooms to avoid mosquitoes. However, when exploring the jungles or Mayan ruins, you will need a good repellent.
Are you ready to have the time of your life in Cancun?
We are convinced that our complete travel guide to Cancun will be of great help in your next holiday, especially if you're planning to visit as many places as possible and live your adventures to the fullest
If you are looking to make the most of your time and avoid the crowds, just keep in mind that booking a private tour will be your best choice. In My Quest Concierge, our local experts are ready to design the most personalized itinerary for you.