Over the past few years, Chichen Itza Tours have become very popular since millions of people from all over the world come to Mexico to explore the ruins of one of the most impressive archeological sites in the history of mankind.
Located in the Yucatan Peninsula of Mexico, midway between Cancun and Merida, this magnificent setting is home of the most fascinating buildings of the Mayan culture, all surrounded by lush green forests.
In Chichen Itza you'll find the famous Castle of Kukulkan, one of the Seven Wonders of the World, a remarkable expression of how advanced the Mayans were in terms of architecture and astronomy.
Another natural marvel you can observe in this ancient city are the deep cenotes, wonderful caves with access to fresh crystal-clear water which were considered sacred by the Mayans, but now are perfect places to swim and relax.
Chichen Itza: Four starting points for a guaranteed adventure
This time, your curiosity has also been aroused. You're finally on vacation and your sights are set on this spectacular Mayan destination.
So, if you're planning to book a Chichen Itza Private Tour to explore this mankind heritage, you should know there are many locations from where your historical adventure could begin.
Each of these places have their own charm and now we'd like to show you the most recommended ones.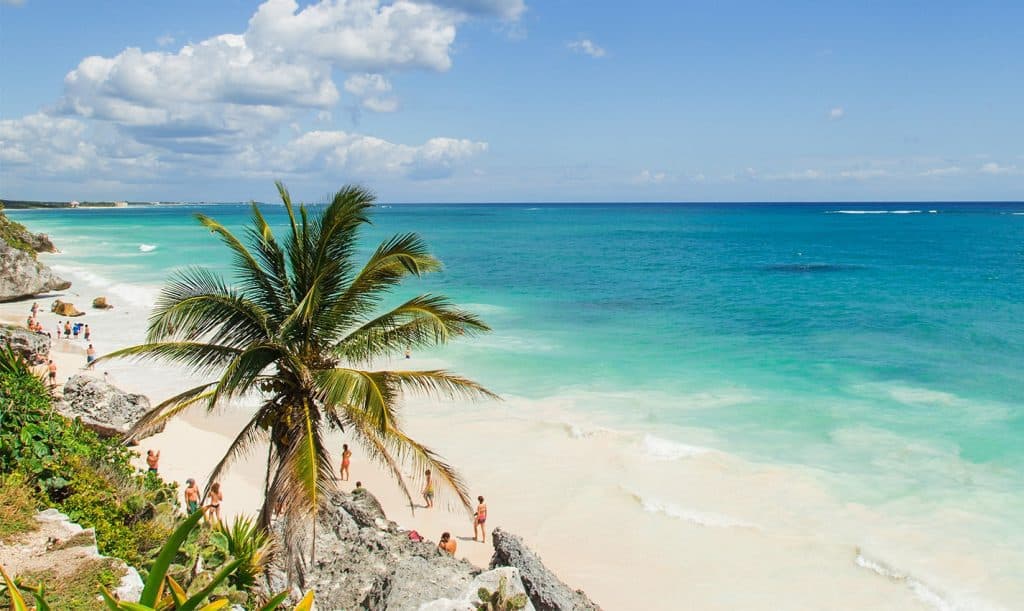 Chichen Itza Tours from Cancun
Fine white sand beaches, Caribbean blue skies and fascinating emerald waters.
When you're planning to travel to Mexico, the first destination that surely shows up in your mind is Cancun, and I don't blame you.
Its beautiful beaches and the tropical sea, ablaze with different shades of turquoise, are the main attraction but also the best background for the holidays' pics you'll definitely post on Instagram.
Besides, Cancun provides a wide variety of lodging, many outdoor activities —like diving, sport fishing or jungle expeditions— and the opportunity of exploring several archeological sites, including of course the ruins of Chichen Itza.
If you pick a Chichen Itza Private Tour from Cancun with My Quest Concierge, your trip will only last 1 hour and 45 minutes as we'll be taking the fastest toll highway which connects both places.
Chichen Itza Tours from Playa del Carmen
Just in the heart of the Riviera Maya, Playa del Carmen is another gorgeous quiet vacation paradise which, as well as Cancun, is plenty of beautiful beaches that you'll find hard to forget.
This small but sophisticated city is also renowned for its bohemian charm and nightlife.
In its main street, Fifth Avenue, you'll find everything, from the best restaurants, bars and nightclubs to jewelry stores, souvenir shops and clothing outlets. Moreover, it is always filled with music, as many local artists display their work on the street.
To sum up, you'll have many fun activities to do here, including, obviously, the archeological expeditions.
Once again, if you book a tour from here with My Quest Concierge, the ride will be shorter and only last 1.5 hours, since Playa del Carmen is a little bit closer to the Chichen Itza ruins than Cancun.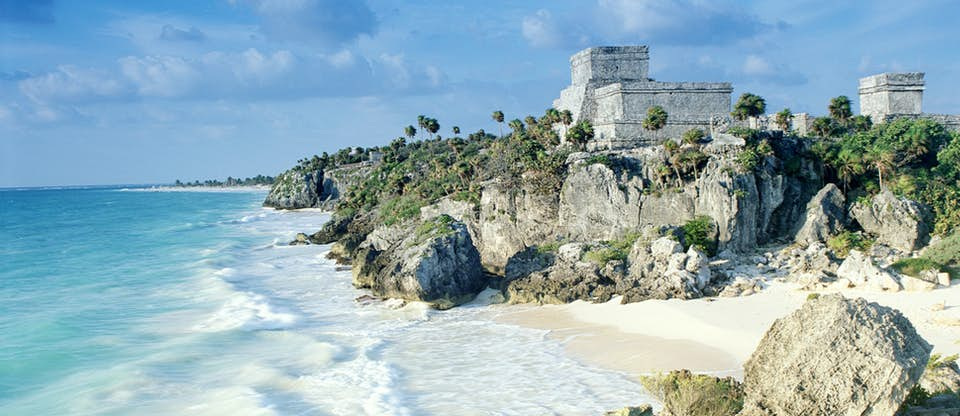 Chichen Itza Tours from Tulum
If you're more an ancient culture lover than a partygoer, Tulum is likely to be your destination of choice, due to its historical legacy.
Built on 12-meter cliffs along the coast of the Yucatan Peninsula, Tulum is home to the only Mayan ruin which is just in front of the Caribbean Sea.
Named by the Mexican ancestors like Zama or "The City of Dawn", the astonishing site of Tulum offers you a complete experience, going on more than one archeological expedition during your vacations.
If you take a Chichen Itza tour from here with My Quest Concierge, you'll be able to explore the wonders of both ruins.
Also, as it's situated in the middle of the route, you'll be visiting the colonial town of Valladolid, where you can find a mixture of fascinating Hispanic architecture and the Mexican colours of local life.
You don't need to worry. All My Quest Concierge tours considers a stop in Valladolid. The only difference is that, from Tulum, you'll be going over all these fantastic places travelling shorter distances.
Chichen Itza Tours from Merida
Since the adventure has brought us to the Yucatan Peninsula, we can't help mentioning its capital Merida, a city which is full of historical sights.
Founded in 1542, and also known as the "white city" by the locals, Merida is home to one of Mexico's most important museums, the Mayan World Museum of Merida, which comprises permanent exhibitions with more than one thousand Mayan relics.
Moreover, in Merida you'll find amazing buildings that form an important part of the Mexican historical tradition, such as the Church of the Third Order or the Casa Montejo museum, whose 17th-century exteriors will look superb in your photos.
If you love history as much as I suppose you do, Merida is also an excellent place to take a private tour to the ruins of Chichen Itza.
The city is located just over 100 kilometres from the ruins, so your trip with My Quest Concierge will also be pretty short.
What is next to make the most of your Chichen Itza Tour?
The route is mapped out and now you know the four best places from where you can set off directly to Chichen Itza.
However, since the archeological site is one of the most visited in Mexico, the best way to make the most of your time and live a unique experience is booking a private tour.
In My Quest Concierge our experts will designed the best private tour to make your visit to the ruins of Chichen Itza the fastest and most exclusive expedition, with VIP access that will let you skip the long lines and the big crowds of the main entrance.
Just click on www.myquestconcierge.com, turn your watch back some thousands years and prepare yourself to enjoy this amazing historical exploration.