Your desire for living new adventures has brought you to the gorgeous city of Tulum. With so many sites to discover, our complete Tulum guide will be the key for you to enjoy the best experiences.
Tulum Guide: why this magical place?
Once a mystical small town in the Riviera Maya, today Tulum has become a major growing city and one of the most popular tourist destinations in Mexico.
Just like you, people from all over the world put their eyes on Tulum because here you'll find multiple choices to connect yourself with the natural charms of the Caribbean and experience unforgettable moments.
Unspoiled beaches, lush jungles and hundreds of aquatic reserves are just some of the places you can visit in Tulum, as well as rustic resorts and party spots.
Believe it or not, Tulum is never short of things to do or sites to discover. If you want to enjoy each one of them, our ultime Tulum guide will solve all your doubts before you begin your next adventure.
Tulum Guide: how do I get to the city?
Tulum is located on the Yucatan Peninsula, in the southeastern part of Mexico. To reach this city by plane, you must arrive at Cancun airport, which is just over an hour away from Tulum.
Here you have two options: taking a private taxi, boarding a local bus or renting a car. While the local buses have an online ticket booking service, they are also the most in demand.
So if you want to avoid long queues, we highly recommend the third option, as long as you could keep renting this vehicle for the rest of the trip.
Tulum Guide: the best places to stay
The next thing to check on our Tulum guide is the places where you're gonna stay.
First of all, you should know that Tulum, despite its growth, is still divided into two distinct parts: Tulum town and Tulum hotel zone.
Tulum town
This is the most genuine side of Tulum and your best choice for accommodation if you're looking for a more traditional experience, this is your best choice for accommodation.
Tulum's town is the part of the city which has retained most of its rustic bohemian style. Here you'll find hostels, grocery stores, streets murals and restaurants with the tastier local food. Each of these places, also, are pretty easy to get with.
Tulum town is just a fifteen-minute drive from the coast, so you'll be able to take a dip on Tulum beaches whenever you want and also enjoy the warm Caribbean vibes.
Tulum hotel zone
This is the more luxurious side of town. In the hotel zone of Tulum you'll find the most comfortable hotels and resorts, as well as the finest restaurants.
All of these places, of course, are thought to give you a much more pleasant experience. Another advantage is that you'll be only a few steps away from the beaches.
The hotel zone, also, is the most visited by influencers. So if you're looking to take your own fabulous photos to post them on Instagram, this is where you'll want to stay.
Tulum Guide: 4 things to do in Tulum you can't miss
Once you've checked in, it's about time to figure out which wonderful sites are waiting for you to visit them in Tulum.
That's why, in this Tulum guide, we've already selected the top five adventures you won't want to miss this 2021.
1. Take a dip on the beaches
Without a trace of big hotels, many of Tulum's beaches are preserved as jewels of nature.
Due to its almost virgin state, its poudered-sugar-white sand and crystalline waters, the beaches of Tulum are much quieter than those of other cities, so they're the perfect alternative to disconnect, sunbathe and enjoy a refreshing swim.
But you can also enjoy amazing natural encounters. In Playa Paraiso, for example, you'll see the second largest barrier reef in the world. You can reach it by snorkelling or on a boat tour.
2. Discover the archaeological sites
If you are a history buff, in Tulum you'll find a relevant part of the Mayan culture legacy.
Built on 12-meter cliffs along the coast of the Yucatan Peninsula, the ancient Mayan city of Tulum is one of the best preserved archaeological remains in the area. Most of the buildings date from 1200 – 1450 AD.
These ruins are particularly beautiful, as they are the only ones facing the Caribbean coast, so you will always have the view of the beaches close to you. You can even visit them after exploring the ruins.
3. Explore the deep cenotes
This is undoubtedly the most impressive natural attraction in Tulum.
Once considered sacred by the Mayans, the deep cenotes are wonderful caves with access to fresh clear water which are perfect to live a different swimming experience.
Although there are an enormous number of these natural wonders around Tulum, our local detective in My Quest Concierge has already visited more than 300 cenotes so that you can choose the best ones and enjoy a unique experience with not many people around you.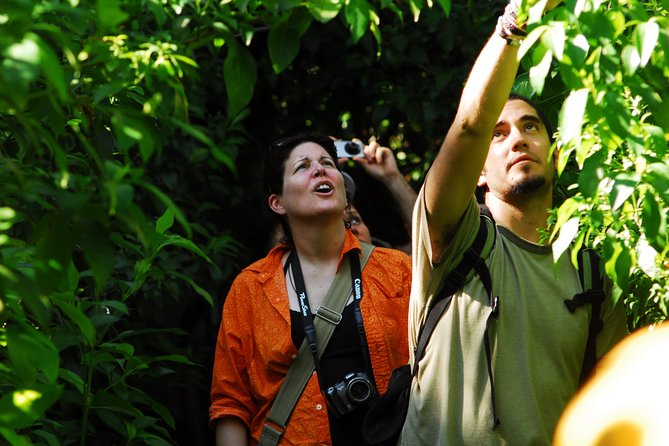 4. Get in touch with the nature
In Tulum there is a great diversity of flora and fauna.
To see for yourself, just visit Sian Ka'an, a huge aquatic reserve surrounded by jungle and home to hundreds of different species of birds and other animals.
Also in Tulum you can visit the Akumal Sanctuary, where you and your family can take pictures with beautiful animals such as cockatoos and spider monkeys.
These are just some of the many activities you can enjoy in Tulum. If you want to know a little more, we recommend you check our top 12 secret things to do in Tulum in 2021.
Tulum Guide: how many days should I spend?
Many tourists arrive in Tulum with the fixed idea of visiting the Mayan ruins and taking some great photos by the sea. If that is your case, one or two days will be enough.
However, if you want to see as many attractions as possible and at the same time enjoy several sunsets in front of the sea, we recommend a 3 or 4 day stay in Tulum.
This way you can explore the main Mayan ruins, the cenotes, try out various restaurants, go shopping and more.
Tulum Guide: is the city safe to visit?
As in any other city if you move around the tourist areas of Tulum it is difficult to experience insecurity situations. Despite this, you should always be cautious, especially at night and in the zones furthest from the centre.
Also, regarding the pandemic, you should know that you don't need a negative test result for covid-19 to enter Mexico, so Tulum remains open to tourism, with all the necessary health precautions and distancing.
Tulum Guide:the best help from our local experts
The opportunities for unforgettable experiences in Tulum seem limitless and we truly hope our complete Tulum guide will be very useful.
Here we've just put together the most important tips, but if you're looking for a unique adventure, our local experts are ready to design the best private tour for you to enjoy your travel to Tulum to the fullest.